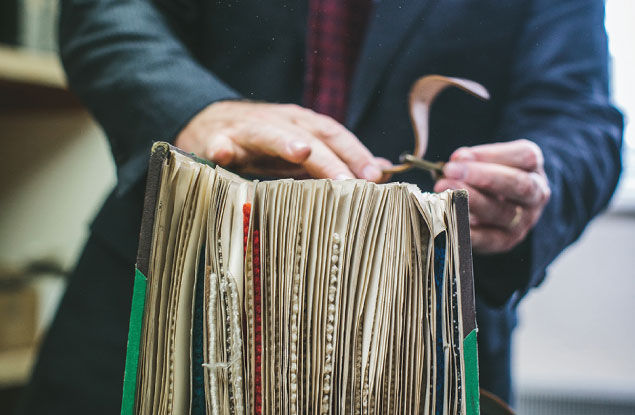 Standeven is the merchant to our own mill. We offer a broad range of the highest quality British cloth available as a stock supported cut length service.
We are passionate about cloth, with a combination of both heritage in design and manufacturing it has allowed us to embrace our roots and continually push forward and weave some of the worlds highest quality luxury cloth available, created exclusively for tailors.
Because all Standeven cloth is produced within our own mill based in the heart of Yorkshire it means we are able to refine the process even more, allowing us to respond to the market. Our in-house design team is constantly drawing knowledge from different sources be it our very own archives or by speaking directly with customers across the globe, handpicking a wealth of inspiration before referring back to production.
Our skilled craftspeople use age old techniques and rigorous attention to detail working to the highest standards aiming for both consistency in service alongside quality control. With a modern day sensibility we are constantly striving for perfection as the tailors mill you can always rely on.