posted on March 06, 2019
posted by James Blundell
---
Summerstrand, a wool mohair bunch for both tailor and bespoke customer
We proudly present our new bunch "Summerstrand" named after the beautiful eastern cape region of South Africa (the home of Mohair). A balanced and refined blend of ultrafine Super 100's wool and mohair cloths. Summerstrand has an iconic British handle, with drape and body that encourages the garment to retain shape and enhance performance. The finish promotes the lustre of the mohair fibre whilst at the same time allowing natural crease resistance of the cloth. The inherent properties of the natural fibres help keep the wearer cool, making this the perfect travel cloth.
Available in a variety of sixty-three wool/mohair timeless and classic patterns.
The collection includes six two-ply mohair plains in a twill weave plus a black and midnight navy mohair barathea, adding classic mohair patterns to complete the Summerstrand range.
Mohair is a natural premium fibre, from the Angora goat.  Fabric made from mohair has the inherent properties of keeping the wearer cool while having natural crease resistance.
Select a Summerstrand cloth and benefit from the following, all special characteristics of mohair fibre;
Comfort and lightness, heat and moisture are transferred away from the body,
Elegant appearance, natural wrinx
Durability, elasticity, strength and resilience,
Modernity, the designers choice, never out of fashion.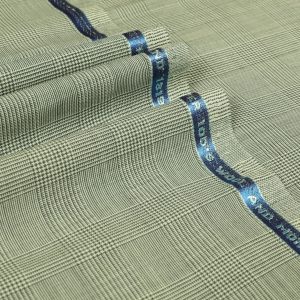 Summerstrand is a pleasure to work with and the fabric does not become too lively or stubborn in the 'make'. Whether cut into separates or suits for formal, semi-formal and casual wear, these cloths are woven to perfection for both tailor and customer, making Summerstrand the true go-to Mohair bunch.
To request your Summerstrand bunch contact the Standeven team on [email protected]
back to news