posted on November 11, 2019
posted by Beth Gallimore
---
Introducing 'Oxbridge Flannel': Classic Flannels with a Modern Twist
Standeven welcomes our newest Autumn/ Winter cloth 'Oxbridge Flannel', introducing a collection of modern flannels inspired by classic cloths from our archives.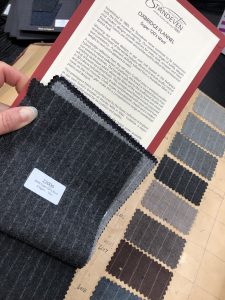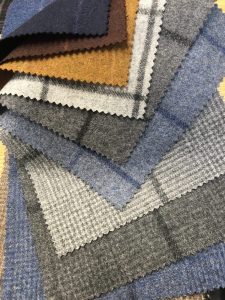 'Oxbridge Flannel' contains timeless colours and patterns, such as plains and stripes in grey, black and navy while also bringing a unique and contemporary twist to classic cloths. Traditional designs have been given a fresh feel in a range of vibrant colours such as lilac, tobacco, wine and aquamarine.
The collection is broad, boasting an impressive 75 cloths, cleverly designed to be cohesive. Chalk stripes, houndstooth, checks and a modern twist on the classic glen check, all in harmonious colours, maintain an element of co-ordination throughout.
Designing garments using 'Oxbridge Flannel' is fun and simple, endless combinations lets wearers express personal style. The collection gives scope to be creative and playful; creating a plain suit with a checked waistcoat, a houndstooth jacket with plain trousers or a brightly coloured blazer with tonal trousers.
This Super 120s worsted-woollen cloth lends itself perfectly to Autumn/ Winter garments for both menswear and ladieswear, with a luxurious weight of 370gms/ 13oz and an ultra-soft handle.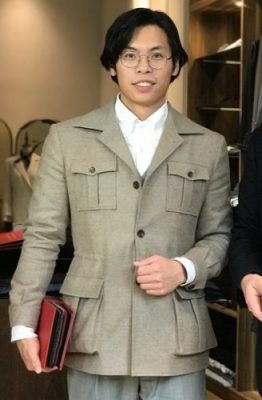 The cloth is woven at our mill in Bradford, in the heart of the British textile industry and then given a traditional double mill finish, washed and pressed using only the purest Yorkshire water straight from the Pennine Hills.
All cloths are stock supported and available now as cut lengths.
Contact the Standeven team to request your bunch on [email protected]
Article written by Beth Gallimore
back to news